Daytona Harley-Davidson®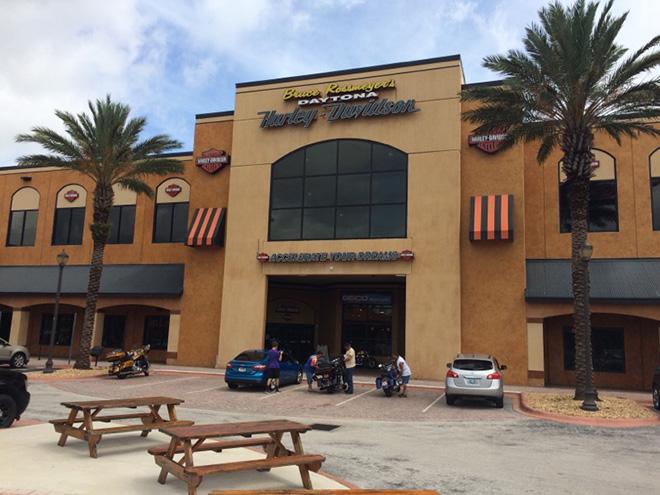 Since opening in 1994, the Bruce Rossmeyer's Daytona Harley-Davidson has aimed at being a one stop shop for biker enthusiasts. "Bruce wanted to make it like a Disneyland for bikers, for the Harley-Davidson lifestyle," said Mark Jabaly, the MotorClothes assistant manager. And, for the last 23 years the staff has worked tirelessly to make that a reality. With a 109,000 square foot showroom, the dealership can showcase everything from bikes to home décor. "We are fortunate to have the space to carry some unique specialty items," continued Jabaly. "Customers come in and are surprised by some of our big items, like Ace's diner booth set."

But, it's not just the selection that sets this dealership apart. Bruce Rossmeyer's Daytona has been family owned and operated since its inception. When you walk through their doors, you join the family. "They made us feel like family members from the start. What an awesome feeling walking around this amazing dealership and not only looking at all the bikes and accessories but noticing the smiles on everyone's faces," praised Jim Payne in a customer testimonial of the dealership.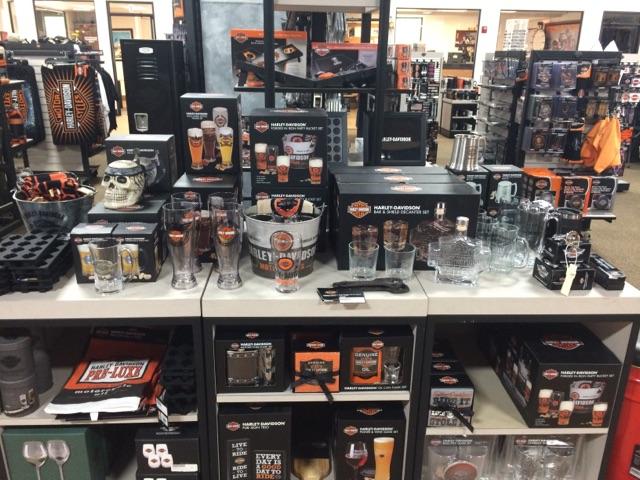 These family values extend beyond the doors of the dealership and into the community. This October they will host the 23rd Annual Bruce Rossmeyer Ride for Children supporting Camp Boggy Creek which fosters a spirit of joy by creating a free, safe and medically-sound camp environment that enriches the lives of children with serious illnesses and their families. Last year over 600 riders participated in the event with a goal of raising $350,000 for the camp. Bruce Rossmeyer's Daytona hosts fundraisers similar to the Ride for Children throughout the year along with frequent breakfast rides, training classes, and seasonal events like the summer concert series.

"Harley-Davidson customers are proud of the brand. It is a lifestyle, and there is nothing else like it," said Jabaly. The Harley lifestyle is not just on the road, it's also at home. "A lot of our customers have rooms in their house devoted to Harley, and get excited when they see new product to add to them." Ace works with Bruce Rossmeyer's Daytona to provide them with the newest and most exciting product. "Ace is one of the easiest vendors we work with," said Jabaly. "The staff is extremely easy to work with, and they always help no matter what I ask for; that says a lot about how they value our relationship and our business." As a proud partner of Bruce Rossmeyer's Daytona Harley-Davidson, Ace is excited to feature them as the July Dealer of the Month.


Visit Bruce Rossmeyer's Daytona Harley-Davidson at 1637 N Hwy US 1 Ormond Beach, FL 32174, or online at
www.brucerossmeyer.com